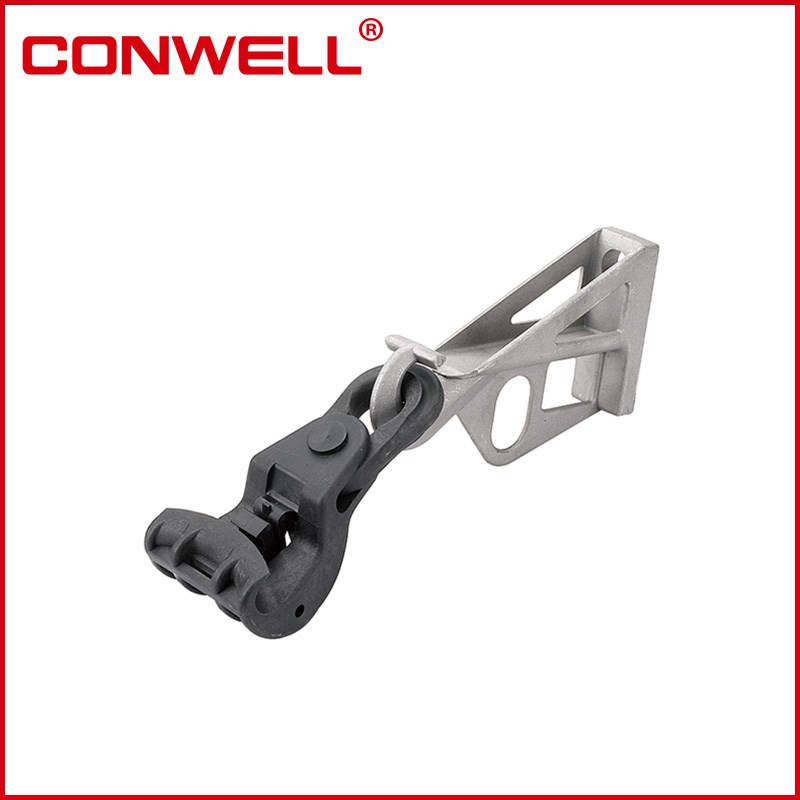 Suspension Clamp
Code: PS1500
Name: Suspension Clamp
25-95mm²

Description:For sus pensioning of LV ABC cables in an insulated messenger wire system (IMWS). Suitable for every climatic conditions. Bracket pre installed.
Technical Specification
Dimensions
Weight:482g
Cable Size:16-95mm2
Mechanical
Breaking Load:15KN
Specification
Use:Suspension clamp with bracket for anchoring insulated messenger wire system.
Construction:UV resistant plastic + Corrosion resistant aluminum alloy.
Installation: Messenger wire is installed into the groove and locked with the locking part.
Tools required: No tools required
Standard:NFC 33-042; EN 50-483
Plastic Part
PCS/CTN: 80pcs
Carton Size: 65*30*20cm
G.W./N.W.: 18/17KGS
Aluminum Part
PCS/CTN: 72pcs
Carton Size: 65*30*20cm
G.W./N.W.: 18/17KGS