Live | CONWELL Power Appears at the 128th Online Canton Fair
"New Opportunities" during the International Epidemic
From October 15th to 24th, 2020, the 128th China Import and Export Fair (Canton Fair) will build an invisible bridge between domestic and foreign companies in a "cloud connection" way, and there is no benign turning point in the global epidemic , This is the second time this year that the Canton Fair will conduct cloud promotion online and live. As an old friend of the Canton Fair, CONWELL experienced the "Canton Fair on Cloud" for the first time.
Live streaming from offline Face To Face to B2B
In this Canton Fair, CONWELL demonstrated through live broadcast of many high-quality products such as puncture clamp series, strain clamp series, suspension clamp series, terminal block series, glue-filled waterproof box, optical cable clamp, etc. Electrical testing equipment, etc., demonstrate the innovative power of CONWELL.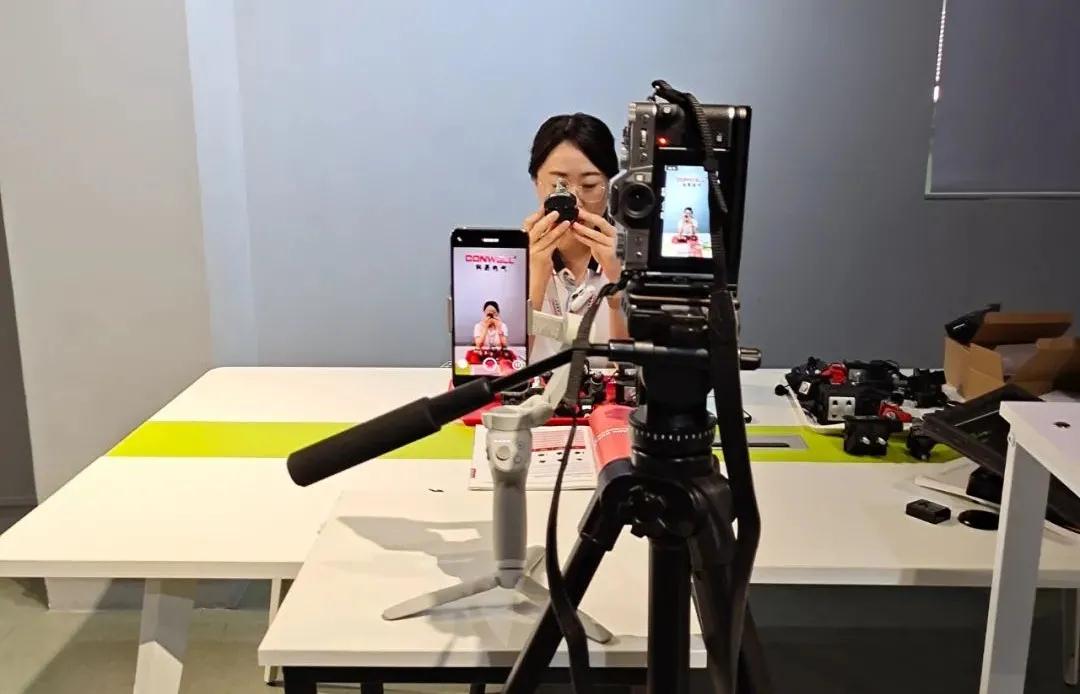 Although it is not possible to communicate with customers face-to-face during the live broadcast, there are no restrictions on the venue of the exhibition hall during the live broadcast. The multi-faceted display methods can be better presented-experimental testing, CONWELL display, laboratory live shooting, etc. In order to actively participate in the "cloud live broadcast" of the Canton Fair, the Ministry of Foreign Trade of CONWELL carried out a series of preparations such as live broadcast process, product introduction, and laboratory shooting. During the exhibition, the Ministry of Foreign Trade went all out to provide customers with the best quality service. Realize "cloud live broadcast and cloud selling".
The detailed analysis of CONWELL ace product-puncture clamp series, through live introduction, let foreign customers further understand the overview, performance advantages, application fields and installation matters of CONWELL insulation piercing clamp, and help customers quickly and efficiently select the required products .
Resin joint waterproof junction boxes are often used in street lighting projects, and require high insulation and waterproof performance of their products. On the live broadcast, the anchor of CONWELL conducted a violent experiment test on the waterproof box. Intuitively demonstrated the excellent product quality and pressure resistance of the CONWELL waterproof box.
The live broadcast also gave a detailed introduction to various hot-selling products for foreign trade exports. The site rehearsed the details of the installation process and product installation methods.